About us
¿Looking for a software partner?
In Moon Ideas we have 10 years of experience in the planification, design, development and maintenance of both simple and complex custom build software systems. Simple websites, e-commerce, games, apps, video processing, desktop, VR, we´ve done it all.
Not just software
Our young and spirited creative design team has taken part in brand conception, name selection, tailored made logo creation and planification and execution of online marketing strategies for many of our latest clients. Leave us a message below, we can't wait to help you out on your great idea.
Moon Ideas is based in Uruguay under the legal name COPPETTI.UY SRL
In 2012 we launched ElSuperDT, a football fantasy game that was very successful, with over 100.000 users, TV presence, and advertising partnerships.
Now, we're developing Viví Fútbol, a social football platform where people can organize matches.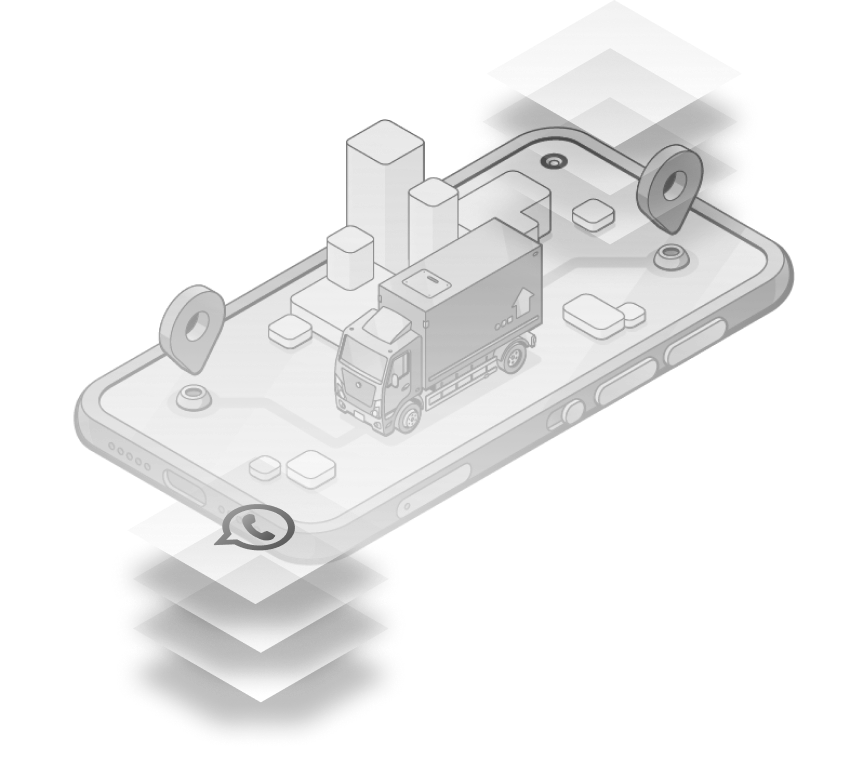 We started this project making some brand adjustments and commercial presentations.
Since then we have participated non-stop as a technical partner and have seen it grow to an automatic trip assigner system, developing administrative tools, user apps and other automizations.
The project continues to grow with a fixed team of designers, developers and engineers.
¿Where will this trip finally take us?
Not everything needs a sowftare background to get our attention. We have been partners in the MeHumanity project since its early beginnings.
This 450 characters' collection digs into the license industry as a mirror into modern society working on self esteem, respect, diversity and values on people of all ages.
Our licensing deals range from notebooks, holsters, shirts, caps to plush toys, animated episodes, online social network strategies and video games in countries all over the world.
Join the MeHumanity movement and represent our brand, give us a call.
After developing dozens of custom made ecommerce sites, Luna was born as our "product as a service" ecommerce platform.
Pay on a per month basis and keep your ecommerce site running smoothly with fresh features in every new quarter realease. We'll be there for you helping out with design, product/database migration, payment method setup, order management and online marketing strategy.
¿Need a custom made ecommerce solution? No problem, special modifications can be budgeted and executed in no time.
In collaboration with Samsung, we developed Samsung Club. The app provides users of Samsung products with a special benefits plan, where they have access to exclusive deals for shows, hotels, restaurants, personal care, shopping and more. Members have access to a wide range of offers, and receive notifications when near a store or location where they can get a discount through the Club.
Users of Samsung's flagship devcies get access to the Blue Member plan; a special tier with more benefits, early access to limited offers, and access to tech support right through the app!
The app was developed in compliance with Samsung's standards of quality and security. We were responsable for it's design, development and mantainance.
Kinko is a convenience store with more than 20 locations in Montevideo, Uruguay. Working as a team with both existing backend and register software providers, we developed 3 apps that would automize online orders, payments, packaging and distribution.
User's App works on both iOS and Android. It locates the nearest store and keeps a real time updated stock of all stores. Users can easily register, navigate, create carts, pay and keep a realtime look on their order status.
Step by step on how to prepare and correctly process the payment. Employees can also communicate with clients in case changes should be made to the order. Delivery's App gathers all ready to ship orders from a store. It creates the best possible route and guides the driver delivery point to delivery point. It also fires notificacions to users leting them know the time of arrival and gathering reviews on the systems' fucnionality. All steps of the order cycle are measured and presented on a easily manageable backend.